ATTENTION
(Updated on 2021/08/27)
The preliminary for "Digimon Card Game Championship 2021" was scheduled to be held from September 2021. However, as a result of first discussion on the health and safety of customers and other related parties, it is difficult to hold the event in 2021 and has postponed to after spring 2022.
The prizes which was scheduled to be distributed at this event(BT5-001 Koromon(parallel), BT5-010 Greymon(parallel), ST1-11 WarGreymon(parallel)) are planned to be distributed in other event.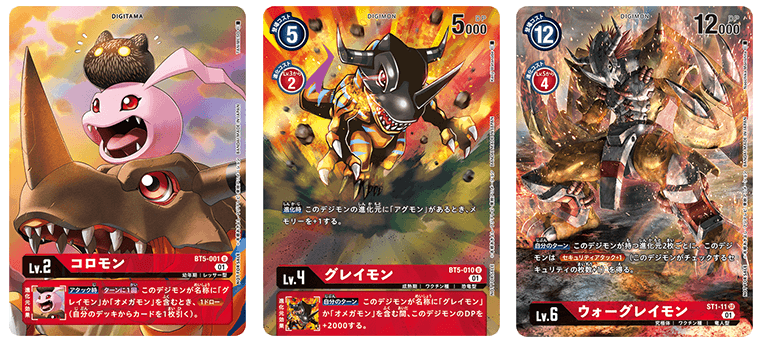 We sincerely apologize for the change after the announcement of the tournament. We apologize for the inconvenience and appreciate your understanding and cooperation.