Digimon Card Game
Championship 2023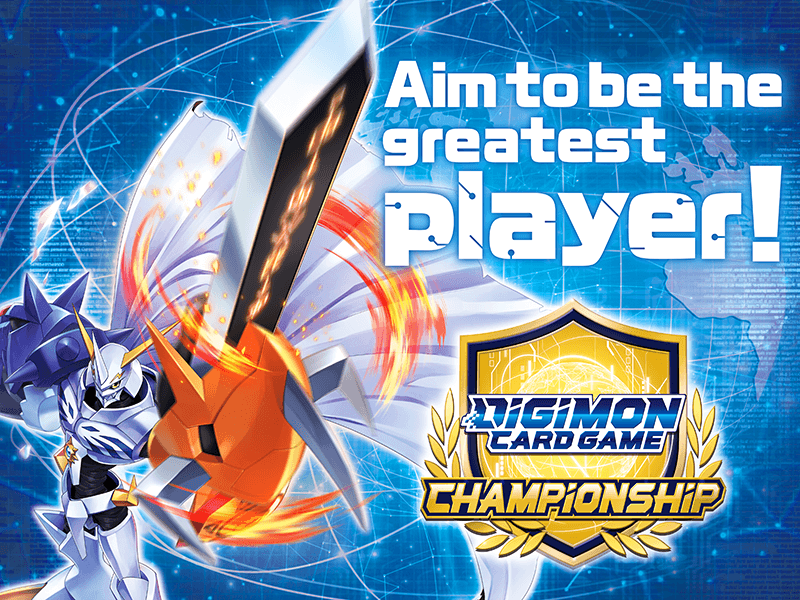 DIGIMON CARD GAME CHAMPIONSHIP 2023
is the largest event of DIGIMON CARD GAME worldwide.
Win through fierce battles
and aim to be the No.1 player in the world!
IMPORTANT NOTICE
You must maintain residency in that region in order to represent that region.
If a non-resident wins, their invitation will be passed down to the next highest-ranking resident of that region.
All prizes except World Championship invitation will be distributed according to ranking regardless of player residency.
Event Flow
Top rankers of each preliminary will advance to the next round!
In the end, 2 players from whole Asia will advance to the World Championship in Japan!
*Event dates and details are subject to change. Thanks for your understanding.