The World Championship 2023 is coming!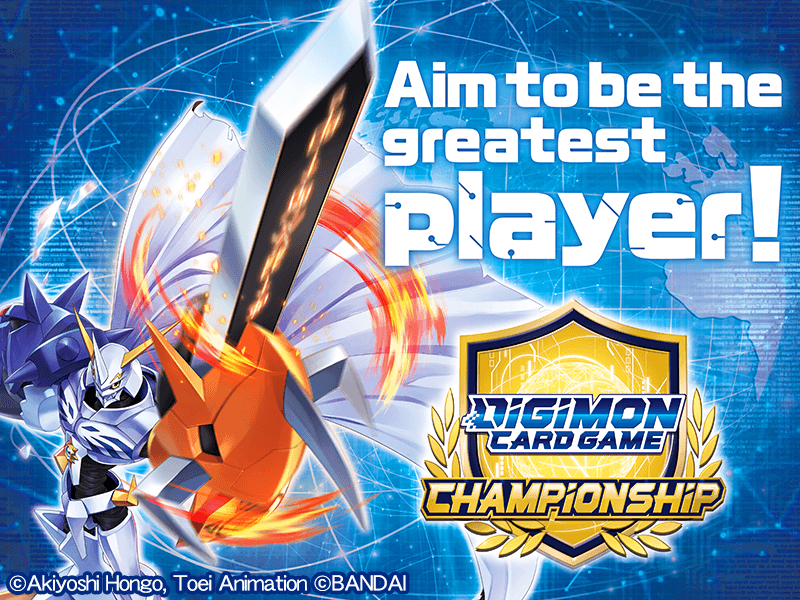 The world's greatest player will be crowned again at the Digimon Card Game
World Championship 2023!
The curtain rises on the fiercest battles yet from players around the world!
Schedule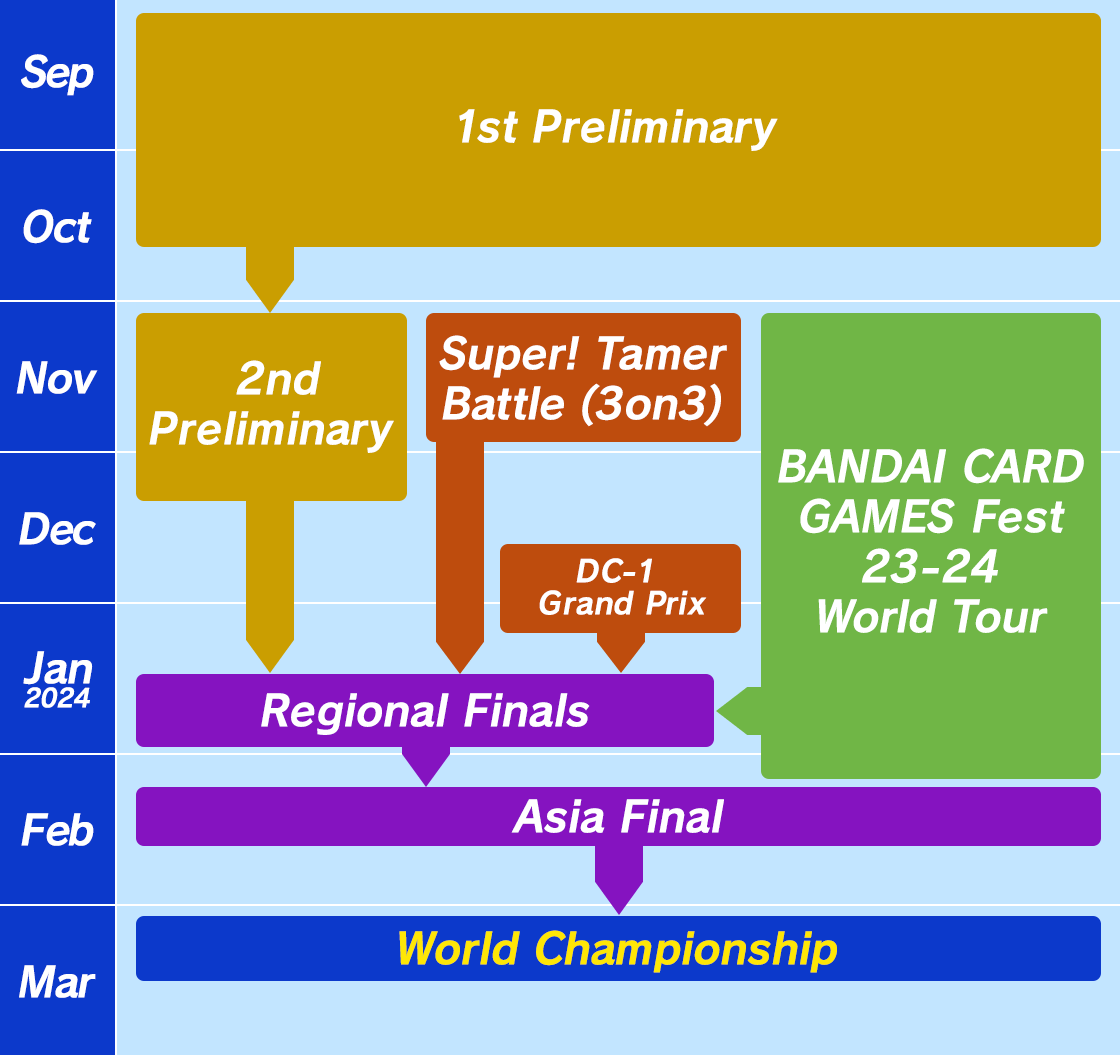 *Event dates and details are subject to change. Thanks for your understanding.
More details coming soon!
Stay tuned for further updates!