Digimon Card Game
Online Ranked Level-up Battle [February 2022]
This event has ended.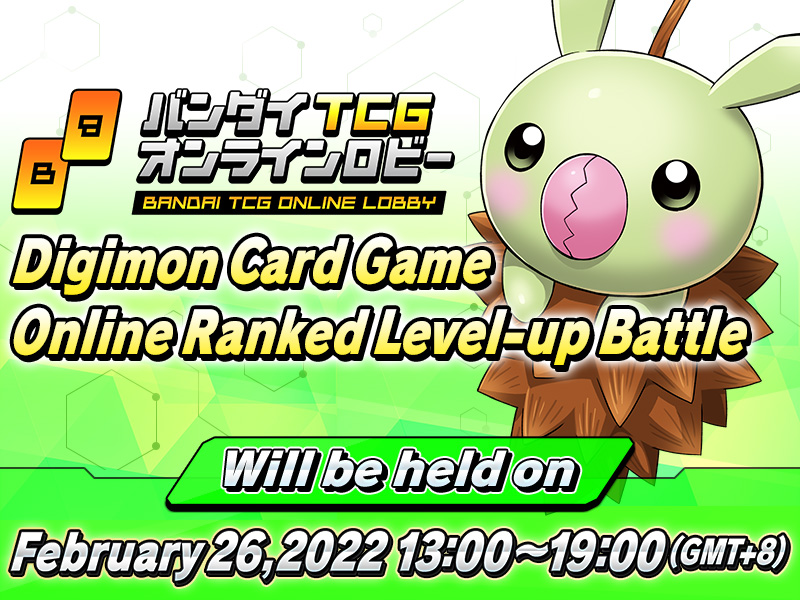 Will be held on
February 26, 2022 13:00~19:00 (GMT+8)
Online Battle event with physical card!
The level changes according to the number
of wins,This is an event where you can
play against people of the same level.
*Application in advance is not required.
*BANDAI NAMCO ID is required.
*Admission may be restricted during busy hours.
Prize
Prize changes according to your level!
Let's aim for 6 wins by repeating the battle!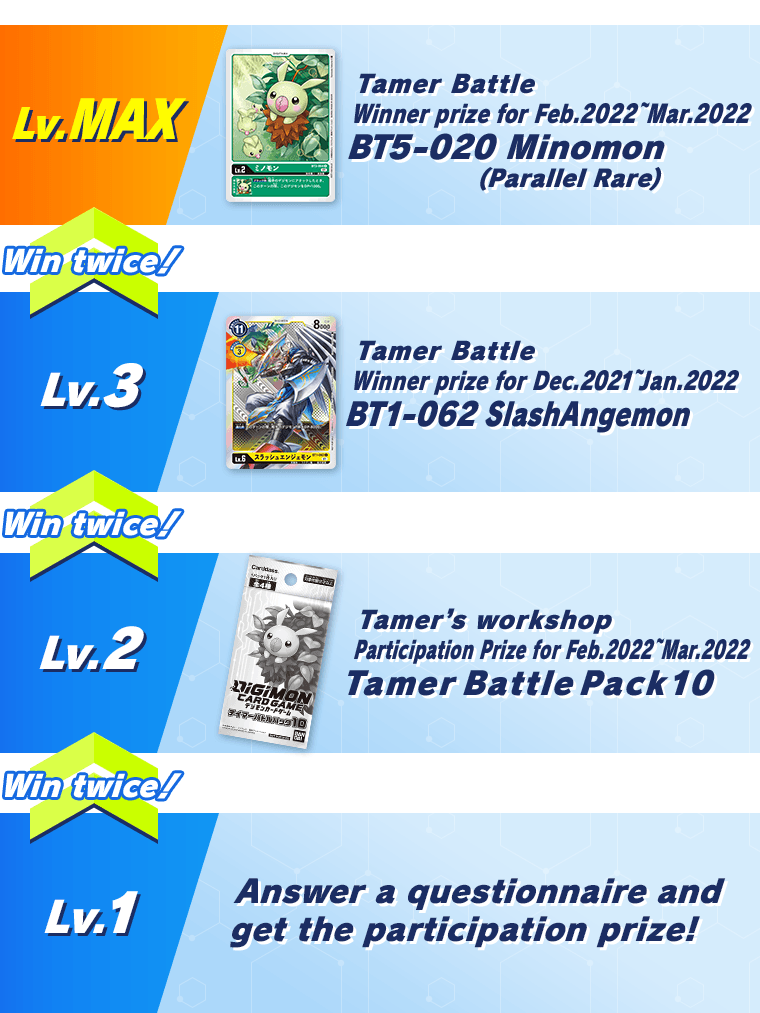 Additional prize will be presented to 100 players by lottery who answer a questionnaire from "Opinion Box" at play room!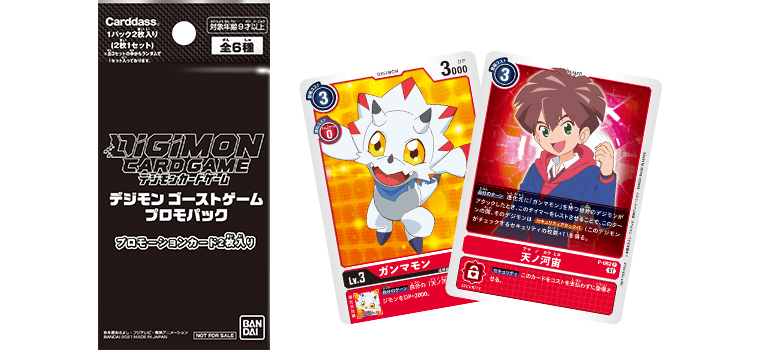 Tamer's workshop
Participation Prize for Dec.2021~Jan.2022
Digimon Ghost Game Promotion Pack
*Prize will be sent after late March.
*Winners will receive the prize without prior announcement.
■Smartphone and BANDAI NAMCO ID is required.Click here for apply BANDAI NAMCO ID.
■Prize for questionnaire will be sent to the address that be registered in BANDAI NAMCO ID.
So please update to the latest information.
■Players will enter the rooms and battle with players in Asia area.
■Please access to "BANDAI TCG ONLINE LOBBY" to join the battle.
Please check service of terms of "BANDAI TCG ONLINE LOBBY" in advance.
■Admission may be restricted during busy hours.
■Prizes will only be sent to the following countries: Hong Kong, Taiwan, Singapore, Malaysia, Indonesia, Philippines, Thailand
■Privacy Policy
If you want to know how we process and protect your personal data, please refer to our general privacy policy.
Additional information for participants of the BANDAI Digimon Card Game Online Ranked Level-up Battle.
HOW WE PROCESS YOUR PERSONAL DATA
As we provide you with our services on this website, we collect, use, store, generate or disclose to third-parties (hereinafter collectively referred to as "process") your personal data for the following purposes:
1) To deliver premiums to the participants of the BANDAI Digimon Card Game Online Ranked Level-up Battle:

i.Categories of your personal data we process: Bandai Namco ID (your name, residential address, email address, and telephone number). We collect the above-mentioned personal information from Bandai Namco Entertainment Inc. by referring to your Bandai Namco ID.
ii.Lawful basis:

1) delivering premiums to the participants of the BANDAI Digimon Card Game Online Ranked Level-up Battle on the ground that it is necessary for the performance of our contract with you; and
2) gathering information about your use of this service to maintain and improve service quality and detecting and preventing fraud against you on the ground that it is necessary to pursue our legitimate interest.
iii.Period for which we store your personal data: the duration which we need to send you the premiums.
iv.Recipients we disclose your personal data to: our contractors who provide the website, our group companies, and third parties to help us provide you with our products.
Tournament Format

•Opponent will be selected by matching.
Or event staff support the battle.
•Please prepare deck by Oneself.
Rules / Important Matters
Tournaments will use the
rules found on the official website!
Be sure to read the rules and FAQ before attending!!